SANUPS K23A
Regenerative power converter for saving power in conveyor systems
Advanced Search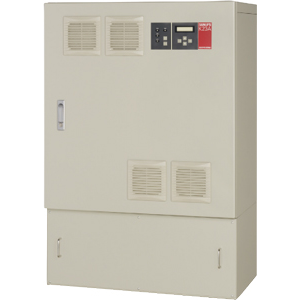 Eco-efficient
Regenerative power, typically wasted as heat, can be stored in the SANUPS K23A's electric double-layer capacitor (EDLC) to be reused.
This energy can be used in multi-story parking systems and other conveyor systems to save electricity.
View Energy-Saving Results
The amount of reused regenerative power and remaining amount of stored energy can be displayed on a monitor.
Energy-saving effects can be clearly viewed remotely.
Contacts