SANMOTION S (Spindle Motor)
AC Servo Systems consisting of AC spindle motors and AC servo amplifiers.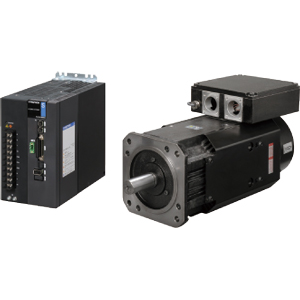 Designed for excellent high speed rotation
They feature high speed rotation and high torque at low speeds.
Contribute to improved device productivity
Ideal for machine tools that require high-precision synchronized tapping with the feed shaft, they contribute to improving the productivity of equipment.