SANMOTION C S200
This controller can control motors while monitoring equipment status in real time.
It contributes to improving the productivity and quality of various robots and production equipment.
Complex motion control and robot control can be performed at the same time as I/O signal control.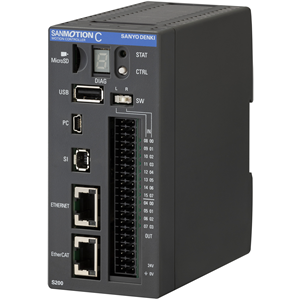 Compact
This is a compact motion controller featuring high-speed EtherCAT fieldbus.
Collects Equipment Operating Data for Improved Productivity
The controller can collect and store the operating status of a servo system and various sensor information in real time. In addition, by connecting a web camera to the controller, on-site images can be easily obtained.
Leveraging the stored data contributes to improving equipment productivity.
Featuring remote monitoring and operation, it can also be used for automated applications in agriculture and fishing industries.
Improved System Maintainability
When equipment malfunctions, users will be notified via email.
Also, the controller can be accessed remotely to check errors and equipment status, and change programs.
When equipment malfunctions, users will be notified via email.

Line up
The lineup is available in a highly functional type that can control robots and electronic cams and a type specialized for PTP (Point-to-Point) motion.*
 * PTP motion is one where only the starting point and the end point are designated. It is used for simple control where the path to the end point does not matter.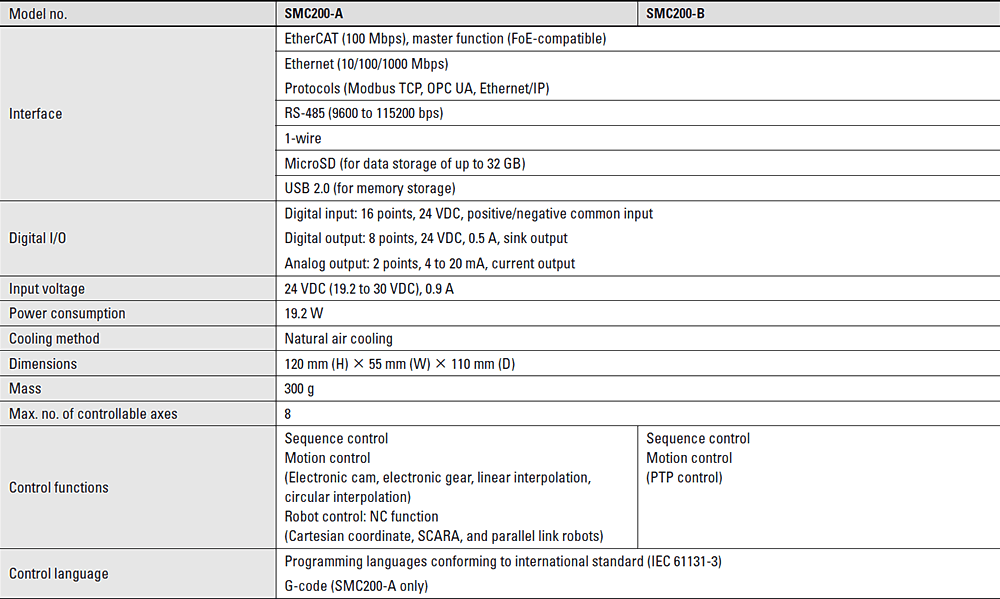 Applications
Robots, conveying machines, facility equipment, automated equipment for agriculture and fishing