San Ace Controller
This controller can perform control and remote monitoring of PWM fans.
It can optimize the airflow and static pressure of fans by controlling individual fan speeds from a computer or smartphone.
Combined with option sensors, the controller can measure air temperature and pressure for automatic fan speed control.
It can monitor and control fans in remote locations via a cloud server, adding new value to customers' equipment such as failure detection and preventive maintenance capabilities.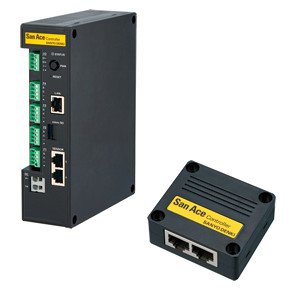 Please use the latest version of Microsoft Edge, Google Chrome, or Mozilla Firefox.
(Microsoft Internet Explorer is not supported)