Splash Proof Centrifugal Fan
This fan has excellent waterproof and dustproof performance while maintaining high airflow, high static pressure, low noise, and low power consumption as well.
It is suitable for cellular base stations and heat exchangers.
Advanced Search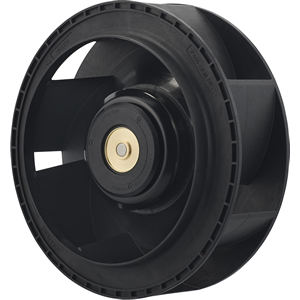 High Airflow and High Static Pressure
This fan blows air in radial directions perpendicular to the inlet direction, enabling it to cool and ventilate efficiently even in equipment with limited installation space.
Excellent Water and Dust Resistance
Its excellent water and dust protection ensures stable fan operation even in harsh outdoor environments.
This fan is suitable for use in equipment installed outdoors.
PWM Fan Speed Control Compatible
PWM fan speed control enables you to change fan speed remotely by changing the signal pulse width, without varying the input voltage. This function achieves the optimum airflow by automatically making adjustments when needed. It therefore provides effective cooling of devices, reducing equipment noise and power consumption.
Contacts