Option
We have a variety of fan options available.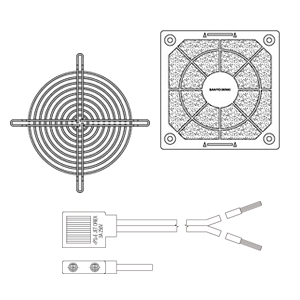 Options
Finger Guard
This is an option for cooling fans to prevent foreign objects such as fingers from touching the blades of a running fan.
Filter Kit
This is an option to filter dust in intake air to keep the air within equipment clean.
Plug Cord
This is an option to supply AC power to an AC fan that has a terminal input connector.
Note: Besides the above listed products, we have more options available. Refer to Product Lineup.