G Proof Fan
G Proof Fan is designed to withstand G-forces of up to 735 m/s2 (75 G) for 1,000 hours.
It is suitable for such devices as CT scanners subjected to high levels of G-force.
Lineup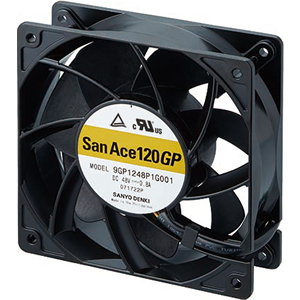 Highly Resistant to G-force
This fan can operate normally even when subjected to G-forces of 75 G in the X, Y, or Z axis direction. Therefore, it can be used with confidence for devices required to operate in high G-force environments such as CT scanners.
High Energy Efficiency and Low Noise
PWM fan speed control enables you to change fan speed remotely by changing the signal pulse width, without varying the input voltage. This function achieves the optimum airflow by automatically making adjustments when needed. It therefore provides effective cooling of devices, reducing equipment noise and power consumption.