Airflow Tester
This is a portable measuring device that enables you to easily measure the system impedance and operating airflow of devices.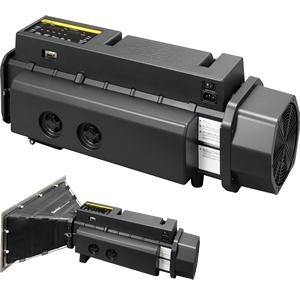 Enables the Selection of the Optimal Fan for a Device
An optimal fan for a device can be selected by entering accurate measurement results into thermal design simulation software.
Compact and Lightweight
At just 6 kg, it is relatively compact and portable, and can easily be brought to large equipment to be measured.
Visualizes System Impedance and Improves Equipment Performance
By visualizing system impedance data in graphs, the tester makes fan selection easier and more accurate. Furthermore, it can improve the thermal design of your equipment, therefore enabling it to perform to its full potential.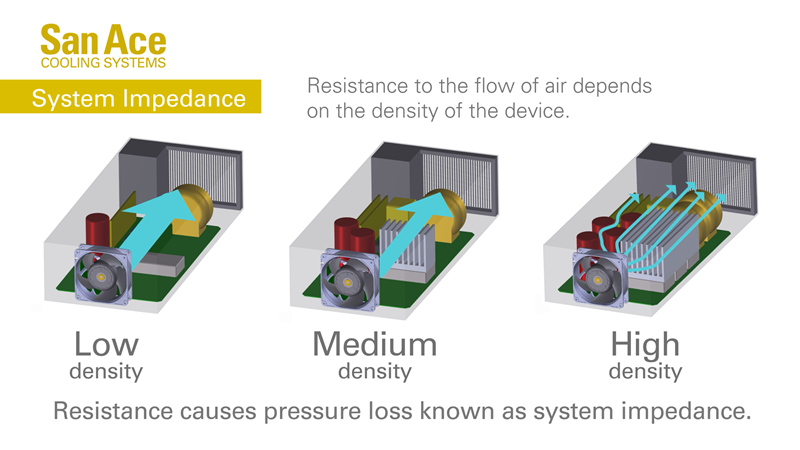 Measurement Functions
System Impedance… Measurement of the resistance to the flow of air within a device
Operating Airflow… Measurement of the actual airflow that passes through a device when a fan is mounted
P-Q Performance… Measurement of airflow versus static pressure characteristics*
* Performance curve that illustrates the characteristics of a fan for use within a certain system.
It shows the relationship between airflow and static pressure.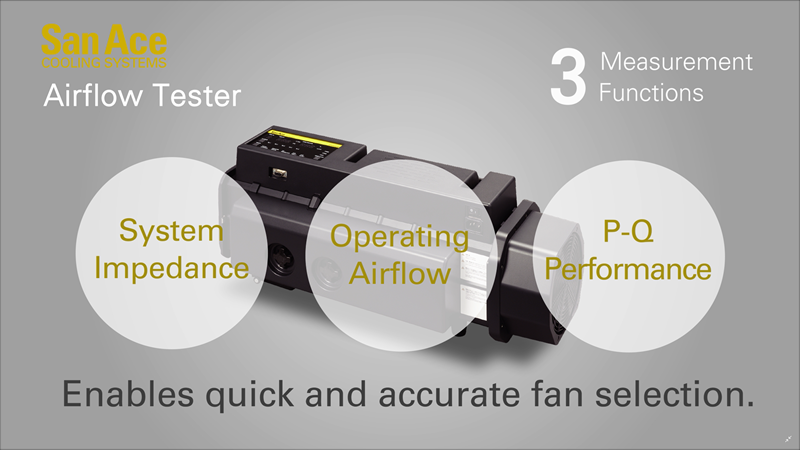 Usage Examples
Cut out a hole in the mounting board matching the vent opening of the device to be measured, and place the mounting board firmly against the device to perform measurements.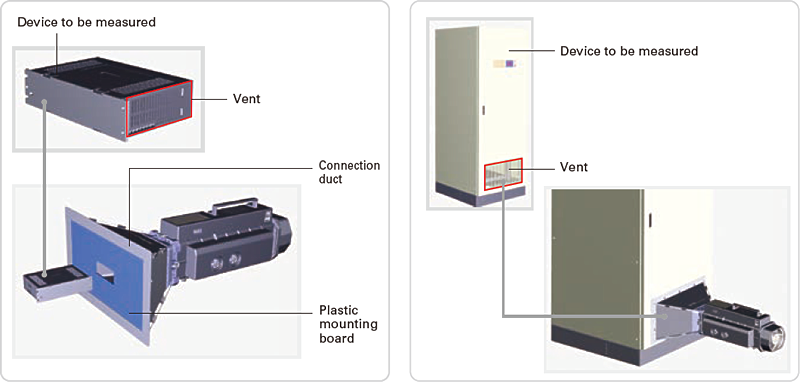 Data Viewer Software (included)
Obtained measurement data can be represented as a graph and saved on a PC.

Views and Part Names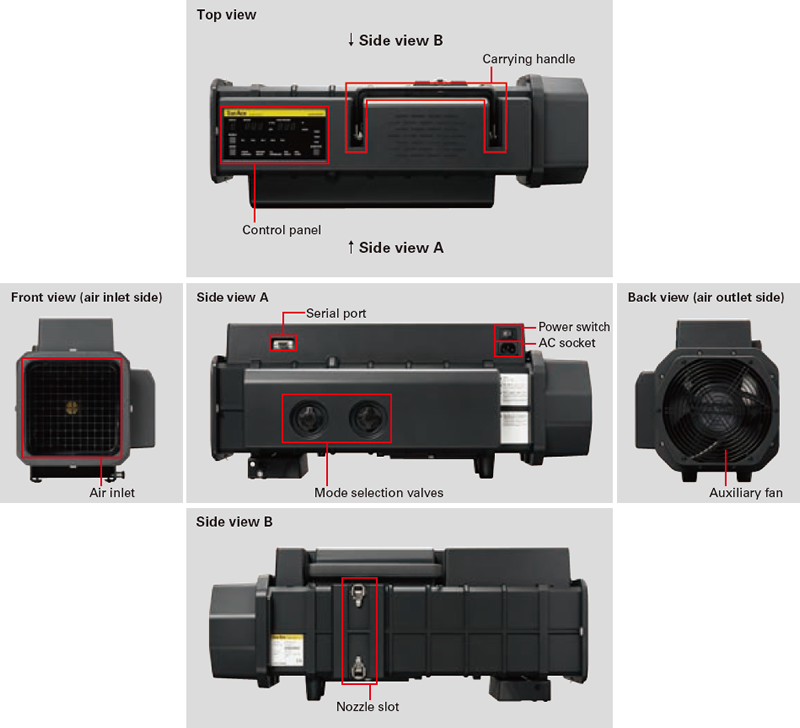 Specifications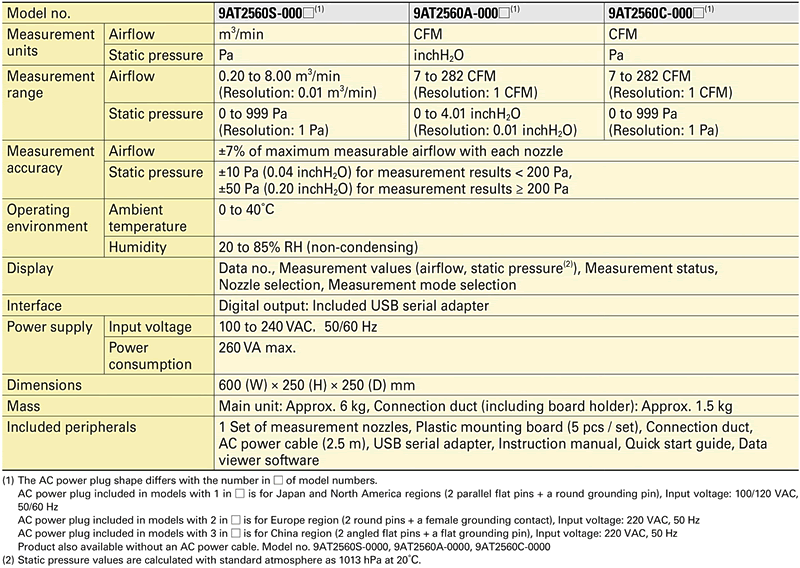 Airflow Tester User Registration Outline
Registered users will receive useful information, such as notifications about calibration time and support information.
▶ Airflow Tester User Registration