SANUPS G53A
A generator for supplying electrical power during emergencies to various public, commercial, telecommunication, and infrastructure facilities.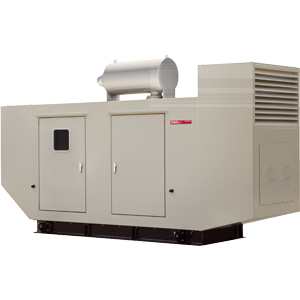 IoT-Enabled
Connects to LAN and peripheral devices via Ethernet, RS-485, or other general-purpose interfaces.
Supports real-time monitoring of power generation conditions when integrated with an energy management system.
Compliant with Fire Service Law in Japan
Fully compliant with the Fire Service Law in Japan by satisfying the Nippon (Japan) Engine Generator Association requirements: Design Requirements for Emergency Use Engine-driven Power Generators (NEGA C 311).
Long-Term Backup
Combined with a SANYO DENKI uninterruptable power supply (UPS) ensures the continuous supply of stable power over long periods without interruption.
Highly Customizable
Made-to-order customization options include cold climate specifications, salt-resistant coating, and 400 V specifications to meet any application.