SANUPS E11B
The SANUPS E11B hybrid UPS features the hybrid topology, achieving both high-quality power and efficiency.
With its wide input voltage and operating temperature ranges, this UPS can be used in any country.
Lineup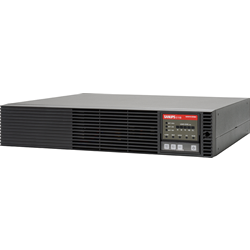 Power Quality Mode and Energy-Saving Mode
The E11B employs a hybrid UPS topology.* The UPS automatically selects the optimal mode of operation for any given input power conditions. It achieves energy savings while providing high-quality power to loads when needed.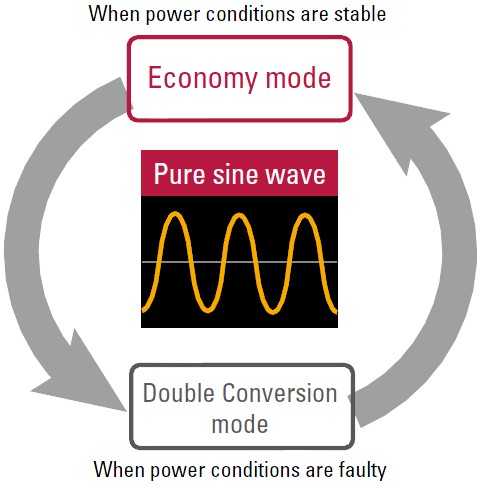 * A UPS design that automatically switches the double conversion and standby topologies according to the input power conditions.
Wide Input Voltage Range
The 100 V and 200 V models have wide input voltage ranges of 55 to 150 V and 110 to 300 V,** respectively. Both models have a wide input frequency range of 40 to 120 Hz.
Even with poor power conditions, these wide ranges reduce the number of unnecessary transfers to battery power, minimizing battery drain.
** At a load level less than 40%.
Simplified Battery Replacement
Front-access module design allows users to easily replace battery packs even during inverter operation.

Note: For battery replacement of UL/CE models, please consult us.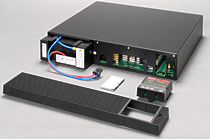 Intelligent UPS Controllable from a PC
By installing our Power Management Software SANUPS SOFTWARE, users can view the status of UPS, program auto-shutdown tasks, and check the battery status.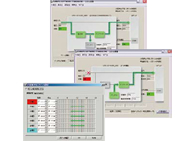 LAN Interface Card Creates a Wireless UPS
With the optional LAN Interface Card, users can enjoy the freedom of being able to shut down their computers, monitor the UPS, and confirm and configure task all through a wireless network.