SANUPS A11N
Parallel redundant double conversion online UPS with high efficiency.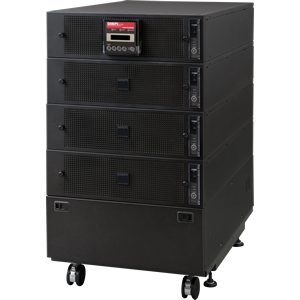 Lineup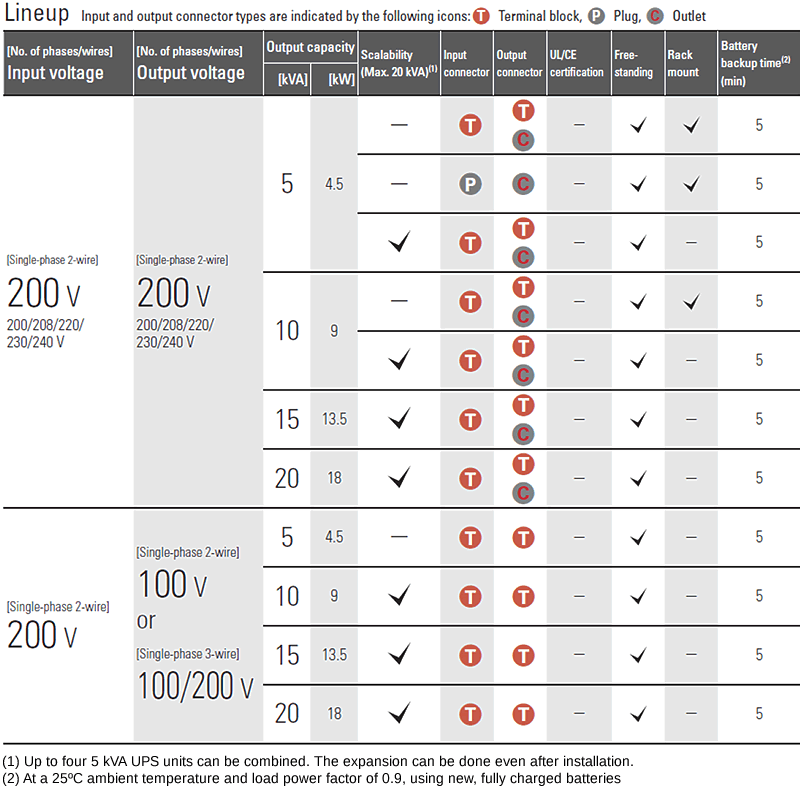 Features
High Efficiency
This UPS achieves a conversion efficiency of 94% (up to 95.1%).(3)
High Reliability
Output capacity can be expanded to up to 20 kVA by combining up to four 5 kVA units. The parallel redundant operation allows one unit to be used as a spare unit, delivering a highly reliable and stable power supply to loads.
The UPS performs battery self-tests automatically at regular intervals, preventing malfunction due to battery run-out in the event of a power failure. Battery testing requires no power interruption to loads.

Space-Saving
The compact 3U-sized(3) UPS unit is suitable for standard EIA/JIS 19-inch racks.
Easy Maintenance
Models with built-in maintenance bypass circuit can continue to supply grid power during maintenance. UPS units can be replaced without interrupting output during parallel redundant operation,(4) enabling power to be supplied continuously even if an outage occurs during maintenance.
For Use as an Emergency Battery
This UPS features battery cold start function(5) that enables the UPS unit to start up on and power loads from battery even without grid AC power.
Compatible with High Power Factor Loads
With a 0.9 load power factor, the UPS is capable of providing its power to loads with a high power factor such as servers.
Output capacity of 5 kVA => 4.5 kW max.
Output capacity of 20 kVA => 18 kW max
(3) In a 5 kVA configuration with a single unit.
(4) Parallel redundant operation is an operation in which the UPS output capacity has a sufficient margin for the load.
   The S-A11N103A005T can perform the redundant operation for a 5 kVA load.
(5) This function is selectable at the time of order
Scalable capacity

UPS Management Software

Load Level vs Backup Time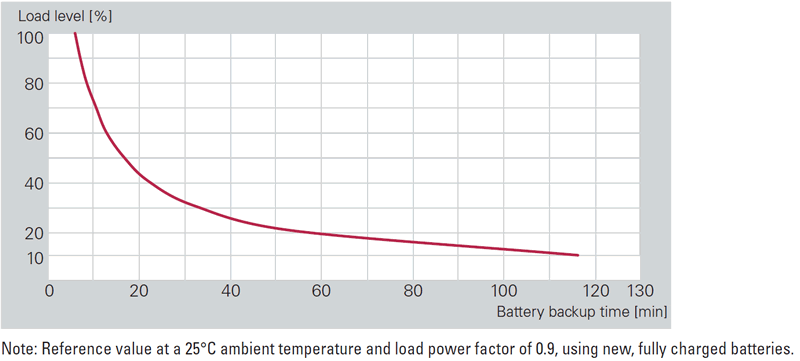 Applications
Servers, base stations, and factory facilities