SANUPS E11B-Li
This UPS features long-life lithium-ion batteries and the hybrid topology that achieves both high-quality power and efficiency.
Lineup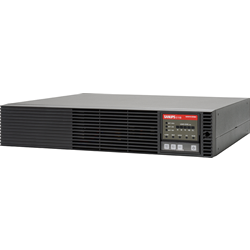 Achieves Both High-Quality Power Supply and Energy Saving
This UPS provides high-quality, reliable power to loads while achieving energy saving. Thanks to the hybrid topology,(1) the UPS automatically selects the optimal mode of operation for any given input power conditions.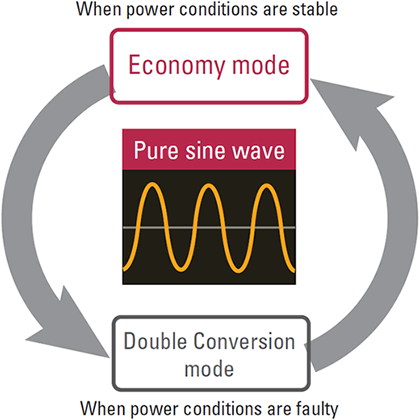 (1) A UPS design that automatically switches the double conversion and standby topologies according to the input power conditions.
Reduced Maintenance Work
Our conventional UPSs(2) using lead-acid batteries require battery replacement about every 5 years. Thanks to Li-ion batteries, this UPS doesn't require battery replacement for 10 years.(3) Thus, the cost of battery replacement can be reduced.
(2) Conventional UPS: E11B (with lead-acid batteries)
(3) At a 30°C ambient temperature
Wide Operating Temperature Range
The operating temperature range is -10 to +55°C. This provides the product with a higher degree of freedom of installation, allowing it to be installed in locations with large temperature differences.
Compliance with Safety Standards
This UPS conforms to UL and EN safety standards and CE Marking. It can be used with confidence in various regions.