SANUPS A11M
Highly Reliable Parallel Redundant UPS Can be used all over the world

Lineup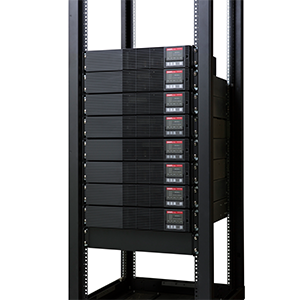 High Reliability
UPS units can be combined in a parallel redundant configuration to provide stable power.
Wide Input Voltage Range
The input voltage range is 55 to 150 V, and the input frequency range is 40 to 120 Hz. Even with poor power conditions, these wide ranges reduce the number of unnecessary transfers to battery power, minimizing battery drain.
Wide Operating Temperature Range
The operating temperature range is -10 to +55°C.
Easy Maintenance
Battery packs can be replaced from the front even during inverter operation. UPS units can be replaced without interrupting output during parallel redundant operation. In addition, power can continue to be supplied even if an outage occurs during maintenance.