SANUPS A11K-Li
Double conversion online UPS with lithium-ion batteries

Lineup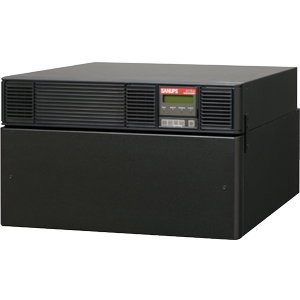 Lineup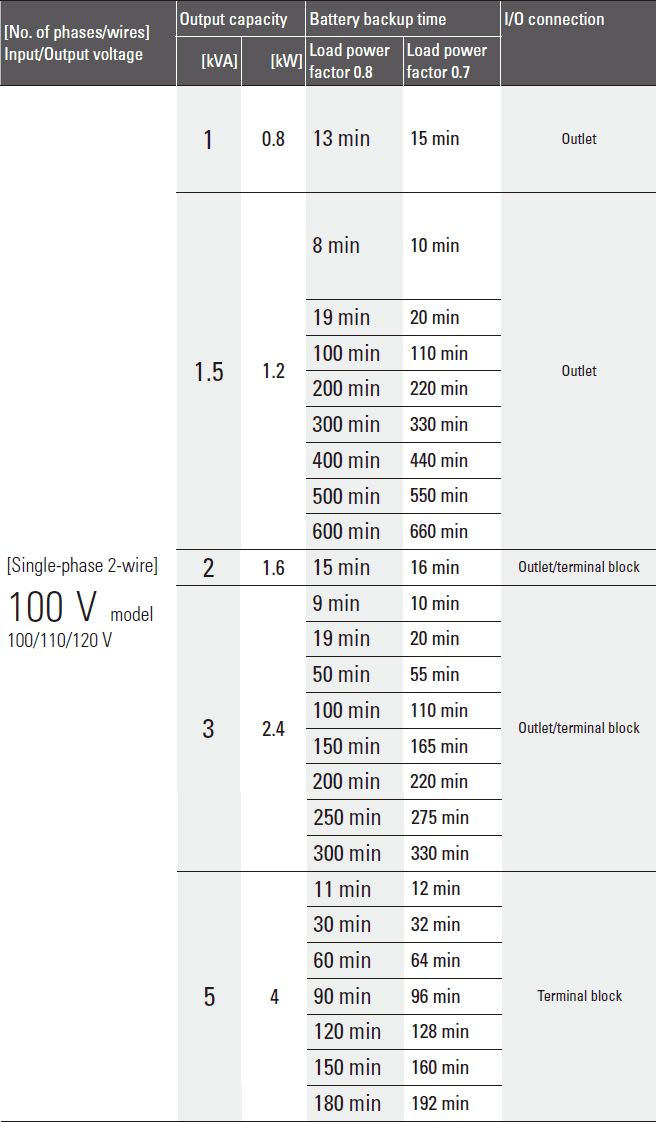 Features
Wide Operating Temparature Range
The A11K-Li achieves an operating temperature range as wide as -20 to +55°C.
It can be used with confidence even in harsh cold or hot environments.
Space Saving
The volume of the 30-minute backup model is about half of our conventional products,(1) and it can be installed in a smaller space.
Reduced Maintenance Work
Our conventional UPSs(1) using lead-acid batteries require battery replacement about every 5 years.
Thanks to Li-ion batteries, this UPS doesn't require battery replacement for 10 years.(2) Thus, the cost of battery replacement can be reduced.
(1) Conventional UPS: A11K (with lead-acid batteries)
(2) At 30°C ambient temperature.
Wide Input Range
Its input voltage ranges from -40% to +20% of the rated voltage when the load level is less than 70%.
Battery drain can be minimized even in unstable power environments.
Compatible with High Power Factor Loads
With a 0.8 load power factor, the A11K-Li is capable of providing its power to loads with a high power factor.
Output capacity 1.5 kVA => 1.2 kW
Easy and Reliable Sequential System Start and Stop
The timing of power on and shutdown of hard drives or servers can be easily scheduled. (This only applies to models with a backup time of 19 minutes or less)
Settings can be done with an outlet box; it comes built-in for 1 and 1.5 kVA models, and optional for 2 and 3 kVA models.

Easy Maintenance
An inverter module is removable from the front of a UPS unit for easy maintenance.
Its built-in maintenance bypass circuit allows maintenance to be performed while maintaining inverter power supply.
UPS Management Software

Battery Cold Start Function
Batteries can start up the UPS even when grid AC power is not available, enabling inverter operation.
With this function enabled, the UPS can be used as an emergency power supply in the event of a natural disaster or emergency. Note that the function is disabled by default.
Load Level vs Backup Time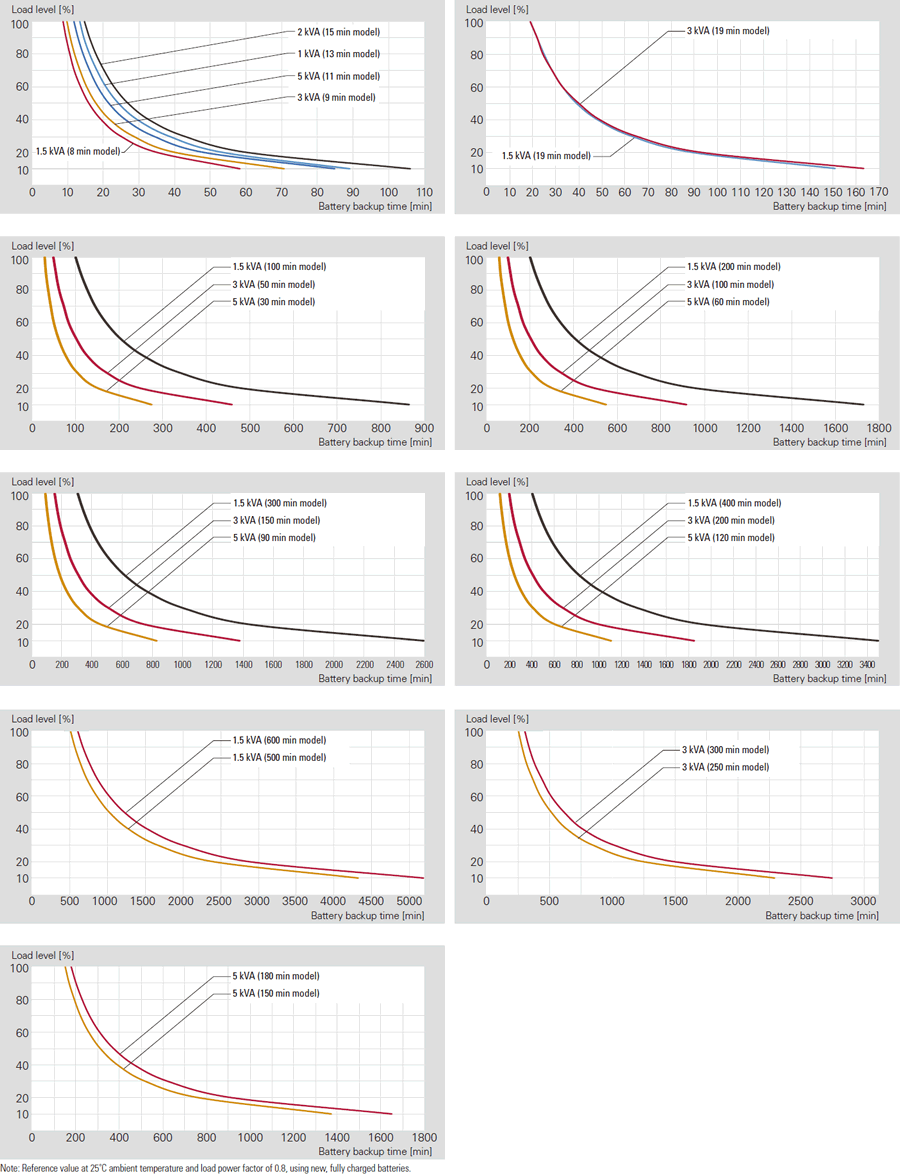 Applications
Virtualization platforms (HCI and virtualization systems), data centers