SANUPS W75A
This is a rectifier for wind power and hydro power generation systems.
It has various protection functions and excellent environmental durability.
A highly reliable power generation system can be configured by combining it with our power conditioner (inverter) for wind power and hydro power generation systems.
Lineup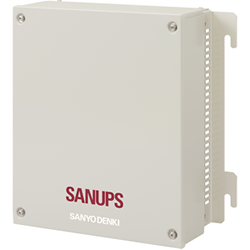 Protection Functions (Brake, Abnormal Temperature Detection)
The product has protection functions for ensuring reliable power generation, including a function for detecting abnormal temperatures and a brake function to prevent damage to the inverter when an unexpected amount of power is generated by wind turbines or hydroelectric generators.
Generator Speed Monitoring
It has a function to output the speed of generators, enabling the monitoring of generator operating status via external computers.
Applicable to Biomass and Geothermal Power Generation
Use of this rectifier is not limited to wind and hydroelectric power generation systems.
It can be used in a variety of renewable energy generation systems, including biomass and geothermal power generation.
IP65-Rated Ingress Protection*
The W75A features superior waterproof and dustproof performance.
By combining it with our SANUPS W73A inverter that has an equal level of protection, systems with high environmental durability can be built.
*The degree of protection (IP code) is defined by IEC 60529 (International Electrotechnical Commission).

Circuit block diagram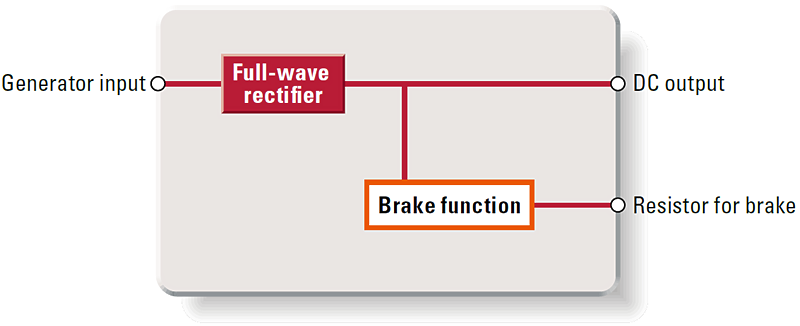 Configuration example

Applications
Wind, hydroelectric, biomass, geothermal, and other power generation systems